Welcome To My Website
"Welcome to my website! I am delighted you are here. For nearly 20 years, I have successfully guided hundreds of home buyers and sellers through challenging and successful transactions throughout the Los Angeles area, from the San Fernando Valley to Santa Monica, to the San Gabriel Valley. My commitment is to provide unparalleled service, so that the complicated process of buying and selling real estate is completed to the full satisfaction of my clients. My powerful team of professionals & industry partners creates out-of-the-box marketing campaigns for sellers, and insightful and creative options for buyers. My knowledge, experience and well known (to my colleagues) negotiating skills enable me to achieve superb results for my clients. I am committed to making the experience of buying or selling a home as stress free for my clients as possible. Please contact me and let me know what I can do for you.
Testimonials
Philleen, This card is way overdue but we want to give you a HUGE thank you for your dedication & great job in selling my mom's house! I've worked with  ... Read more - Thanks, you're outta this world!!

Philleen, Thank you for all your hard work and persistence in helping us acquire our first home. I know it was not the smoothest process but thankfully with your guidance ... Read more - Raphael and Maria C.
Get In Touch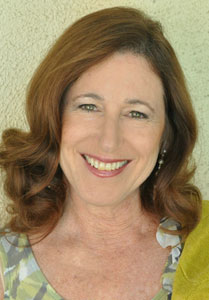 Philleen Meskin
Real Estate Broker
Office: 818-557-8593
Cell: 818-241-8375